Your One-Stop Shop for all your copier, printer, and fax needs!
We can repair and service most brands of copiers, printers, multi-function machines, wide format plotters, or fax machines. We also work on scanners, typewriters & shredders.
We can do an individual service call or put your machine under a service contract.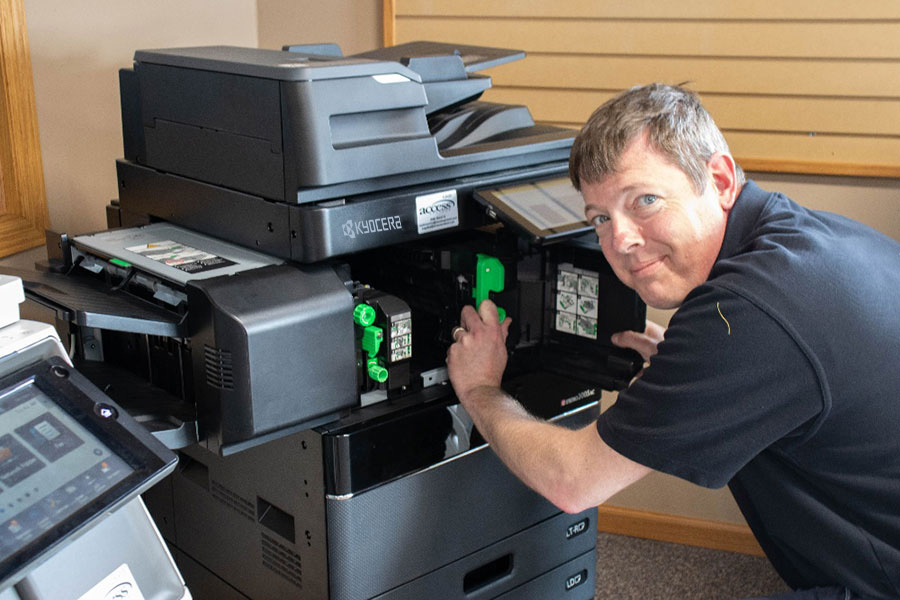 Copier & Printer Sales and Leasing
Anyone can sell you a BOX, with a Copier or Multi-Function Machine in it. They don't have to know the Industry or know how to repair the machine. It's all about knowing which is the best machine to match your specific needs and complement your other Copiers, Printers & Fax. Then, the key is to buy from a company like ours, that can Service and Maintain All of your Machines, with Prompt and Reliable Service.
You may want to do some research on the Internet. Check out what you think you like and get some pricing, especially on Used Copiers & Multi-Function Machines. DO NOT BUY YET! Call us, and we can let you know which machines work well and which machines cost the least to run. Then we can save you some money and you buy from a Local Vendor like us, who can take great care of you and give you warranty service. When you buy out of state, who knows what you will get? Is there a warranty? Who is going to service it for you? What if it is a piece of junk?
We can provide excellent Copier & Printer service. We have
Discount

pricing for Toner and Drum supplies for your existing Copiers, Fax, and Printers.

You will find our Professional Servicing of your equipment is a great way for us to prove ourselves. So, when you need equipment down the road, you'll know who to call!
Our Services
We are a One-Stop-Shop that will service all your office equipment needs. Our technicians are extremely versatile and can work on a wide variety of brands and types of equipment. When we come out, we charge you for one-hour minimum service.
If there is time, we can work on a second machine without additional charge.
Copier & Printer Repair
We can service almost any brand of copier, printer, multi-function machine, wide format printer repair, or fax. We also work on scanners, typewriters & shredders.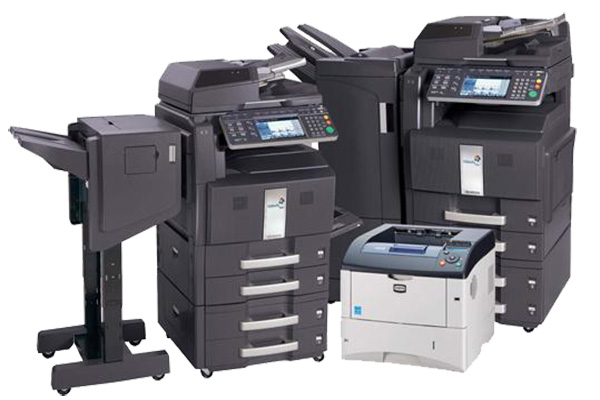 Copier & Printer Sales and Leasing
We Sell and Lease both New and Used Copiers and Printers. HP, Brother, Xerox, Canon, Sharp, Kyocera Mita, Ricoh, Konica Minolta, Toshiba and others.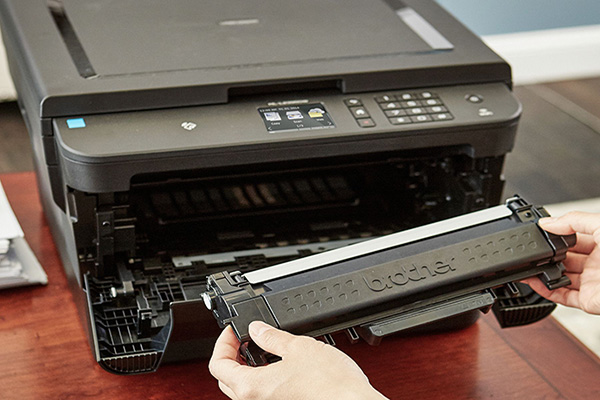 Toner and Drum Supplies
We offer printer supplies for HP, Brother, Canon, Xerox, Kyocera Mita, Konica Minolta, Ricoh, Muratec and others. All Brands of Toners & Drums, both Brand names, are re-manufactured or compatible.
Datanet can provide you with Copiers, Printers, Fax & Multi-Function Machines with a monthly rental payment. Perfect for Television shows or Movies. A minimum of 90 days up to a year. Eliminate the hassle of buying & selling.
We offer Copier & Printer Sales, Leasing and Rentals. You can Purchase the machine outright, have monthly leasing to own, or have a temporary month rental. (Perfect for the Entertainment Industry, for shows or movies – no need to buy & sell. It also works well for Contractors – We can deliver and set up the machine(s) to print and scan on your computers. And whenever your project is finished, we come to pick it up).
Laser Printer Sales & Leasing
Wide-Format Plotter Sales & Leasing
Multi-Function Machine Sales & Leasing
Satisfied customers
Most of our customers have been with us for well over 10 years.
I just got a referral to get a deal on toner, but Lonnie fixed one printer that had a minor problem and another that I was ready to throw out. Great, fast, and affordable service.
Lonnie is very professional, honest, and very helpful. I gave him a call to provide details of my printer issue. He came on the same day, and he checked my printer issue. He was able to fix it. It was a reasonable price and I'm super happy with his service. I would highly recommend him!
Datanet copier and printer consultants are amazing and the best in copier service and printer repair. We always had problems with our copier and printer in our office. I immediately called Datanet copier and printer consultants. They were awesome in their service. Great work! Datanet copier and printer consultants. I will definitely recommend them for their service in the future..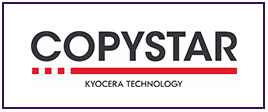 Looking For A Fast And Reliable Copier & Printer Service?
How Datanet Works?
We take a holistic approach when helping you select your needed equipment, keeping in mind your business needs and your current equipment to maximize your companies' efficiency. We work hard to select the finest equipment to suit your specific needs. Copying, Printing, and Scanning should work seamlessly together.
Timely Maintenance is crucial to keep your machines running smoothly without jams. We can provide service for all purchased machines and any other equipment that you already have that needs maintenance.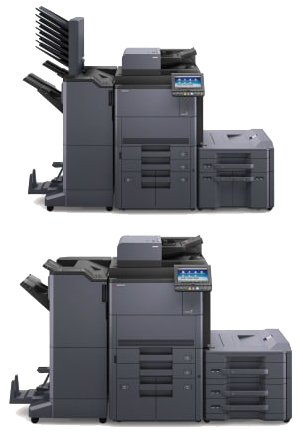 Services Menu
Charge for service starting at $125/hour with a 1 hour minimum.
| Service | Price | Duration | Category |
| --- | --- | --- | --- |
| Copier & Printer Repair | 125.00 | 1:0 | Repairing |
| Copier & Printer Sales | 300.00 | 1:0 | Sales & Services |
| Toner and Drum Supplies | 25.00 | 1:0 | Sales & Services |
| Multi- Function Machines Sales | 300.00 | 1:0 | Sales & Services |
| Studio Rentals | 150.00 | 1:0 | Monthly Rental Services |
| Contractor Rentals | 150.00 | 1:0 | Monthly Rental Services |

Why Choose Us?
Datanet provides convenient, quick response times, and well-trained technicians when your machines need service. Don't let your copiers, printers, and Multi-Function Machines be the cause of you losing your clients or raising your stress level! We also have great Pricing on Toner & Drum Supplies. You save money, get fresher stock, get same-day local delivery, and have at least a one-year warranty from defects.

Specialized Team
We Repair and Service all brands of Copiers, Fax, Printers, Multi-Function Machines & Wide Format Printers – We have different master technicians, that average 20 years of experience. We send out the best technician for the job.

Fast Turnaround
We usually get our technicians to your home or office within 2 to 4 hours, if you are in the San Fernando Valley. On the same day, with 8 hours anywhere within our Service radius, which is about 45 minutes from the center of the Valley.

Extensive Service List
We Service Every Brand. Most Manufacturers have good support. An Office Machine Dealer will rarely Service as many brands as competently as we can. We carry many of the most common parts in our Car Stock.

Satisfaction Guaranteed
We guarantee our work. If we make a mistake or one of our Parts is defective, we will replace it at no additional charge. If you buy a New or Used Copier from us, we guarantee that you and your office will like it or we will exchange it with another.

Experienced & Reputable
We have been Servicing our Copier, Fax & Printer Customers since 1985. Many of our customers have been with us for over 20 years. We have been under-promising and over-delivering since 1985, in the same area.

Affordable Rates
We have very fair rates for the expert service that you will receive. We are not the cheapest Service Company. You get what you pay for. Our Compatible Toner is about half the price of the Superstores, with 4 times the warranty.
Do you want to get your Copier / Printer Repaired
We are just a call away from you!
Service Area
Entire San Fernando Valley and Surrounding Area
From:
Santa Clarita to Westlake Village,
Thousand Oaks to Glendale,
South, all the way to West LA.
Request a Quote
Same-day Local Delivery! Call in the morning and you will have it by the afternoon.
Our compatible Toner has a 1-year warrantee from defects! Most of the Superstores & the Internet have only a 90 day warranty.
Copyright © 2022 Datanet Copier Fax & Print Co – All Rights Reserved.